Veteran Recruitment Center
The Veteran Recruitment Center is an always available virtual career fair environment that has connected more than 3-million veterans with thousands of recruiters from leading companies. The VRC is the only perpetual virtual career fair that allows multiple companies to attend an event and allow for each individual company to host virtual career fairs for just their organization.
More than 300 events each year
Over 340,000 attendees in 2022
Massive network of 2.4 million job seekers
More than 400 of the Fortune 1,000 are clients
Contact Us

Progressive Insurance Recruitment Center
Progressive came to us looking for a different way to recruit on campus. We designed the Progressive Recruitment Center to allow them to recruit on multiple campuses in just a few hours and students loved it because they are used to communicating online, and the money they saved on dry cleaning didn't hurt either.
Greatly reduced their time to hire
Expanded the colleges they typically recruit from
Increased their college talent network by 22%
Resulted in a 17% reduction in travel expenses
Contact Us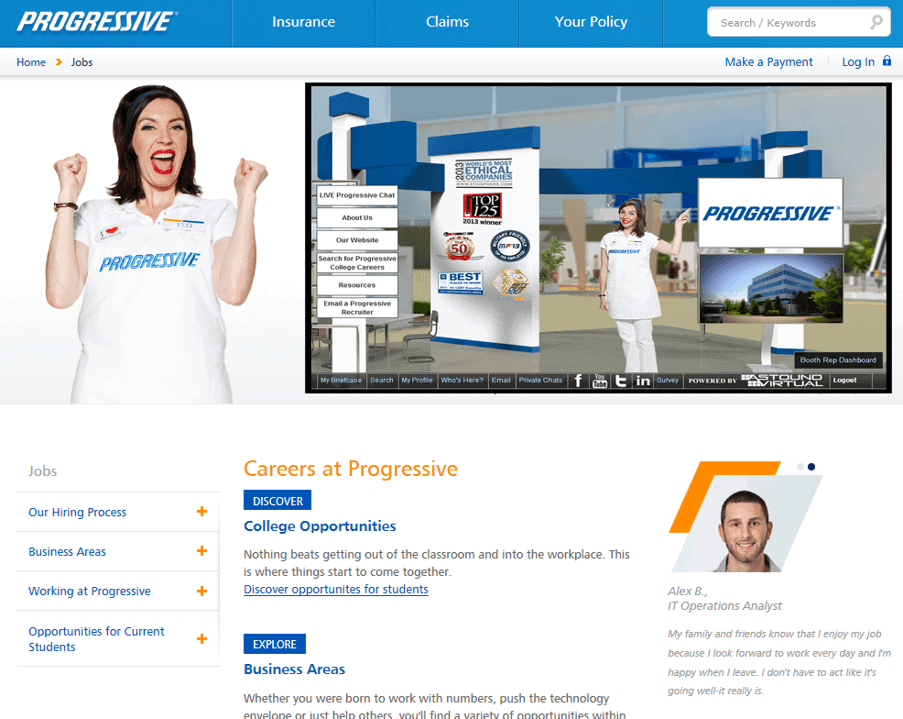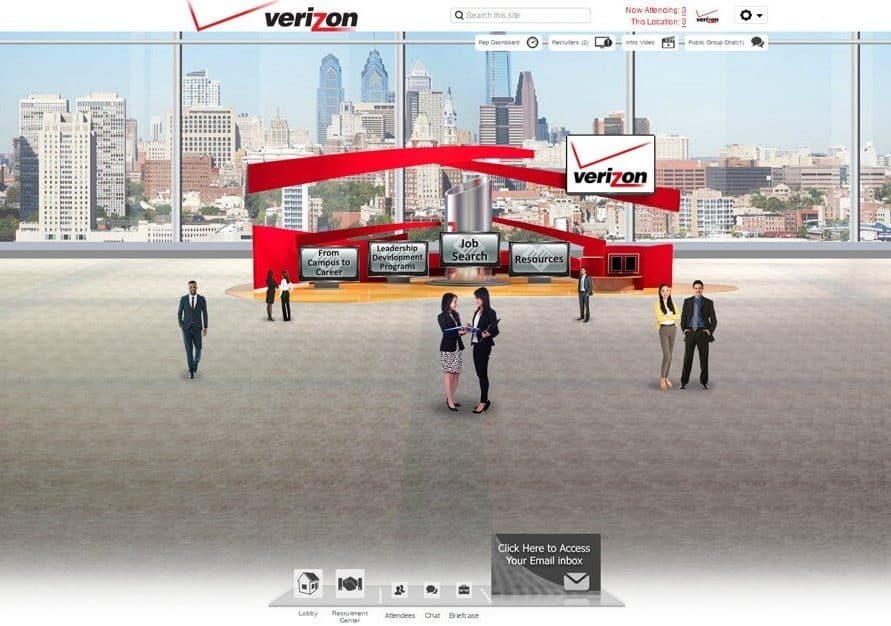 Verizon Recruitment Center
The Verizon Recruitment Center was utilized by multiple divisions within the enterprise to engage talent. Verizon Wireless used the RC to recruit for new store openings, and campus recruitment. Verizon corporate used it to recruit for I.T positions and sales roles, and for internal recruitment for career mobility.
More than 37,000 job seekers attended
Hundreds of hires in one-year
Reduced the time to hire
Greatly increased their brand to potential candidates
Contact Us
Boston Scientific Recruitment Center
Boston Scientific came to Astound with a need to increase the flow of candidates that applied for their open positions. We decided on a Recruitment Center to allow them to expand their reach and to help them stand out from the competition.
More than 53,000 job seekers attended their career fairs
Utilized for campus, diversity, and veteran recruitment
Resulted in a significant decrease in time to hire
The RC was used in multiple countries to recruit and engage talent
Contact Us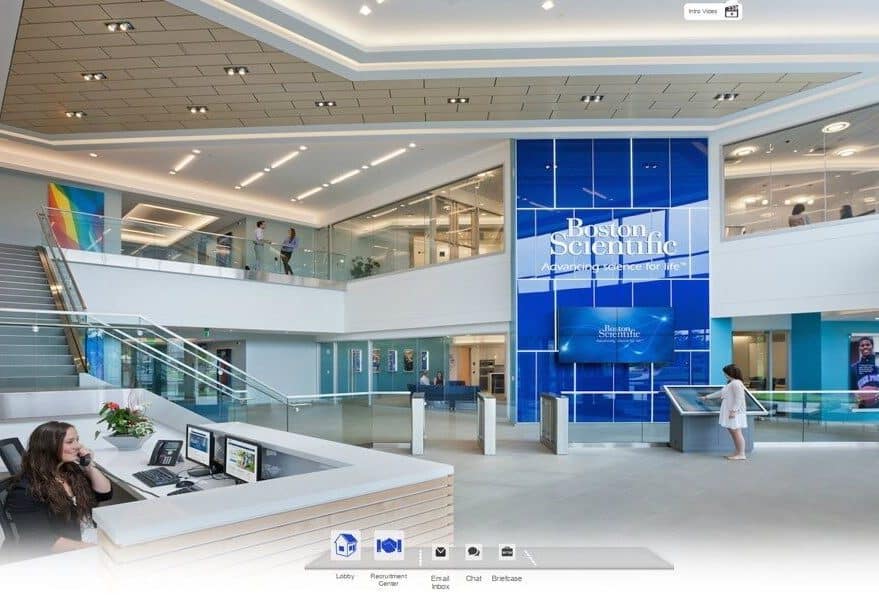 Mission Media Virtual Career Fair
NCTA approached Astound to host a virtual career fair for its members who wanted to recruit veterans for positions within their company. We developed a multi-company virtual career fair to bring both sides together.
More than 1,200 veterans attended
More than 230 job offers were extended
32 companies participated
37 states were represented
Contact Us

Detroit Homecoming Virtual Career Fair
CRAIN approached Astound about the possibility of standing up a virtual career fair to attract I.T workers who had moved away from the Detroit region in the hopes of getting them to come back to see how Detroit has bounced back and become a great place for their skills and talent.
Supported by leading businesses and colleges in Detroit
More than 900 job seekers attended
More than 70 job offers extended
Event was launched in less than 3-weeks
Contact Us

Microsoft Software & Systems Academy (MSSA)
Microsoft Software & Systems Academy (MSSA) provides transitioning service members and veterans, including those with clearance, with critical career skills required for today's growing technology industry. MSSA came to Astound to help them stand up a virtual career fair platform that could be used to connect graduating students from each cohort and recruiters from the companies who support the program.
More than 40 companies have participated
Over 600 graduates have attended
Greatly reduced the time to connect graduates with employers
Helped to expand the number of companies who supported the MSSA program
Contact Us