Microsoft turns to Astound Virtual to connect transitioning service members with rewarding technology careers.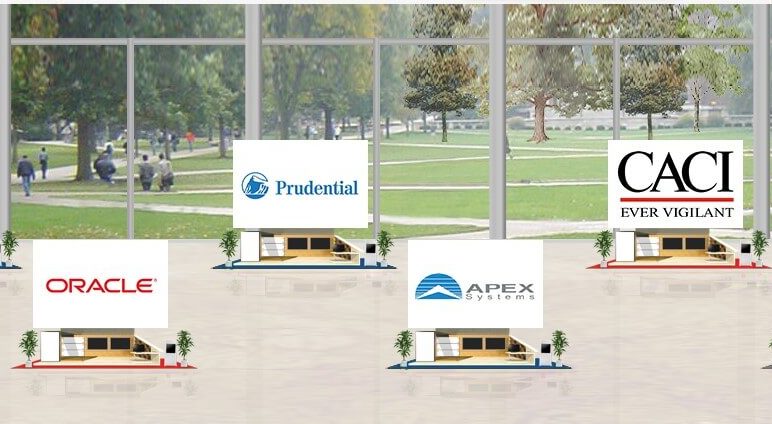 Case Study: Microsoft
Microsoft Software and Systems Academy (MSSA) provides transitioning service members and veterans, including those with clearance, with critical career skills required for today's growing technology industry.
Microsoft Software and Systems Academy provides an 18-week (or two 9-week terms) training for high-demand careers in cloud development or cloud administration. Program graduates have an opportunity to interview for a full-time job at Microsoft or one of our hiring partners.
The Challenge
MSSA was faced with finding an alternative to in-person recruiting events for their cohorts after completion of the technology training provided to transitioning service members. MSSA still needed to provide companies the ability to present their jobs to the cohorts, but in a virtual setting. Microsoft needed a partner that would manage each company that supported the program, and to provide a user experience that rivaled in-person events.
Fully managed service provider (build, design, training, reporting)
Always available platform to allow graduates to research companies ahead of the virtual job fairs
Real-time chat (text, audio, video)
Easy to navigate interface
Accessibility on all devices
Rapid deployment
Live Q&A
Detailed registrant and attendee reporting
Customized registration pages for each cohort
Solution
After several meetings and discussions, MSSA determined that the Astound platform and team would be the best partner to help them meet and exceed their goals for successful virtual recruiting events. Once the agreement was finalized, Astound put a team of subject matter experts together to manage the design, implementation, and rollout of the MSSA Campus Recruitment Center The Astound team worked tirelessly in partnership with the MSSA team to not only design a world-class platform, but to also ensure the user experience after rollout would be smooth and efficient. Astound delivered all aspects of the Recruitment Center in just 5-weeks from start to launch and included the following:
Branded landing page
Customized registration form
Customized lobby
Conference room
Customized booths for live chat
Auditorium for webinars (live and on-demand)
Bluejeans integration
Customized reports
Welcome emails
Event reminders
Surveys
Polls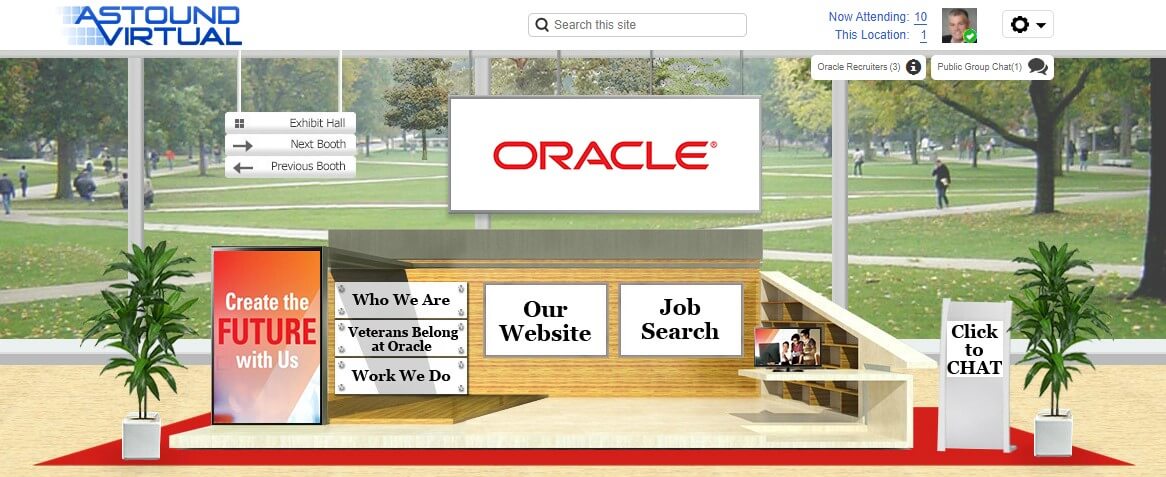 Results
Astound stood up the MSSA Recruitment Center and delivered the first virtual career fair with 30 companies in 6-weeks.
96% of students who graduated MSSA attended at lease 1 virtual career fair
More than 1100 grads created a profile
8 events the fist 6-months
Graduate placement increased by 22%
More companies actively recruited MSSA grads
94% of grads polled said they would attend a future event
90% of grads said they would refer other grads