Add your booth to the virtual exhibit hall and host your career fair by simply providing the link to your booth. If you prefer to have a virtual career fair where other booths are not also available, browse to the bottom of the page for more options.
EVENT OPTIONS
Add your booth to the exhibit hall to host a single event
Add your booth to the exhibit hall and have Astound market the event for you
Host a standalone career fair where you are the only company
Keep your booth in the exhibit hall through the end of 2020 and host virtual career fairs as often as you like
How Does it Work
Your virtual booth is designed by Astound within 48 hours
You provide the link to your booth to job seekers you wish to connect with
We will add your event to the calendar on the website
Attendee reporting is available after the career fair (including resumes)
SIMPLIFIED PRICING
$1,995 PER EVENT
$2,995 PER EVENT WITH MARKETING
$7,500 TO KEEP THE BOOTH THROUGH END OF 2020
Request Demo
WHAT IS INLCUDED IN YOUR BOOTH
Booth design
Company logo
5 recruiter seats
Public and one to one chat (text based)
Links to your jobs
3 resource screens
Social media integration

STANDALONE VIRTUAL CAREER FAIRS
If you prefer to host your virtual career fair in a unique environment where your booth is the only one visible and available, you may want to consider our standalone option. This type of event gives you complete control of your event.
FEATURES
Branded registration page (companyname.virtualcareerfairs.com )
Up to 3 booths in your event
Booth design
Recruiter training
Up to 7 recruiter seats
Job seeker marketing
Attendee list after your career fair (including resumes)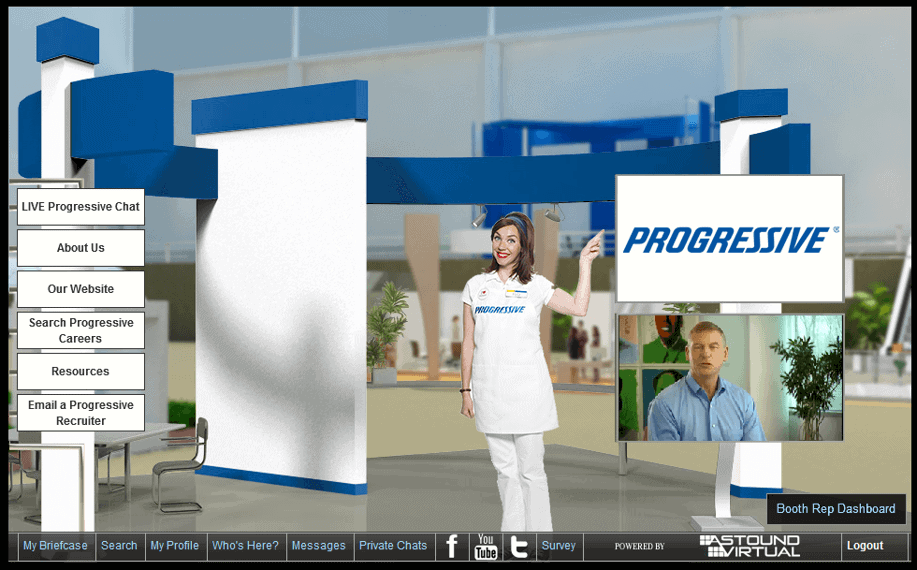 SIMPLIFIED PRICING
$7,500 per event
$18,000 for unlimited events for 24-months
Request Demo