Virtual Career Fairs
Give talent a reason to pick you by standing out from your competition.
Fully interactive virtual career fairs enable you to recruit worldwide, in a few hours, and without the time, cost, and
resources needed to attend more traditional career fairs.
Dedicated event manager
Fully customized virtual environment
Recruiter training
*Audience generation
Detailed post-event reporting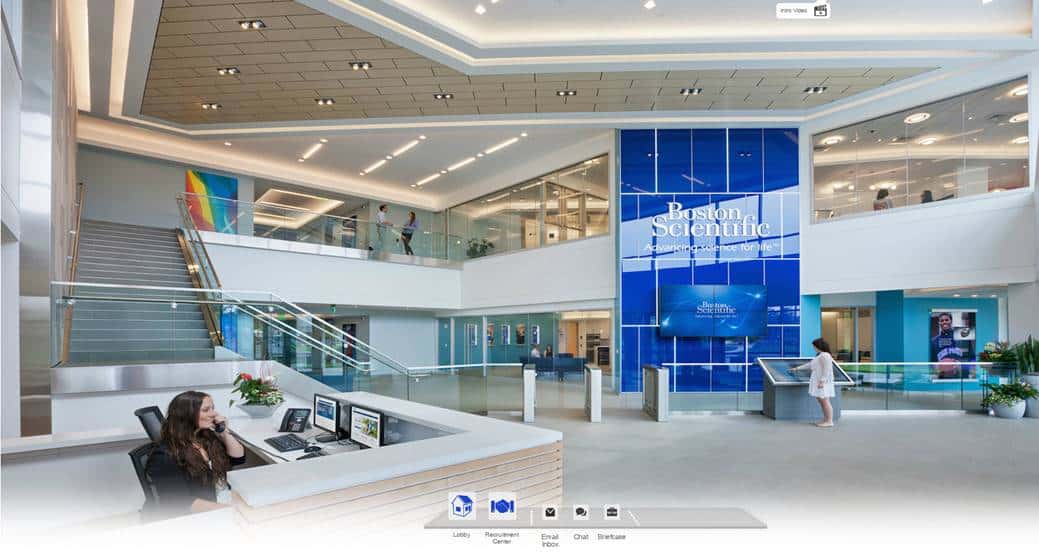 Open House
Showcase your organization to an audience as vast and diverse as you choose by hosting a virtual open house. Meet with
prospective employees regardless of their location. Have employees from your various offices attend, but from the
comfort and convenience of their office
Virtual booth for each region/office
Multi-language support
Dedicated event manager
Customized lobby, booths, registration pages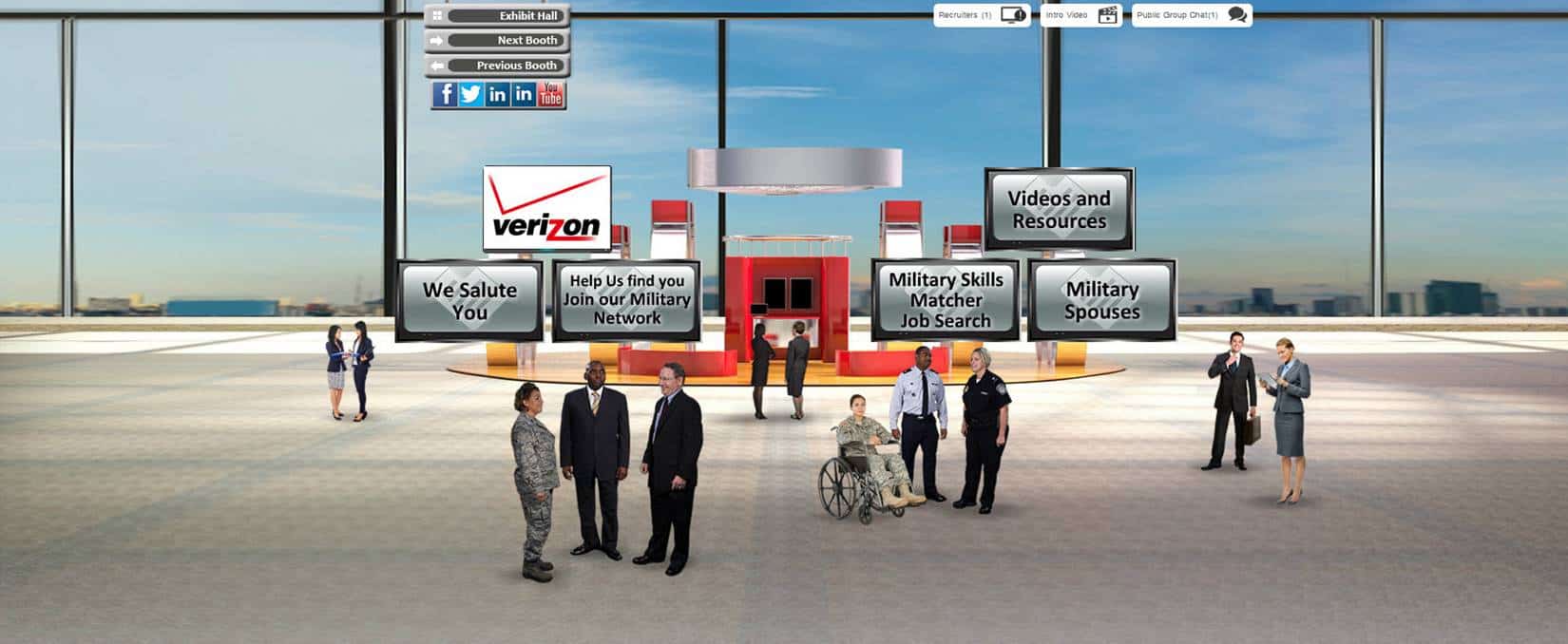 Recruitment Center
Because your company is always seeking the best and brightest talent, a virtual recruitment center will enable you to host
virtual career fairs as often as you like.
Customized lobby
Fully branded virtual booth
Dedicated event manager
Post-event reporting